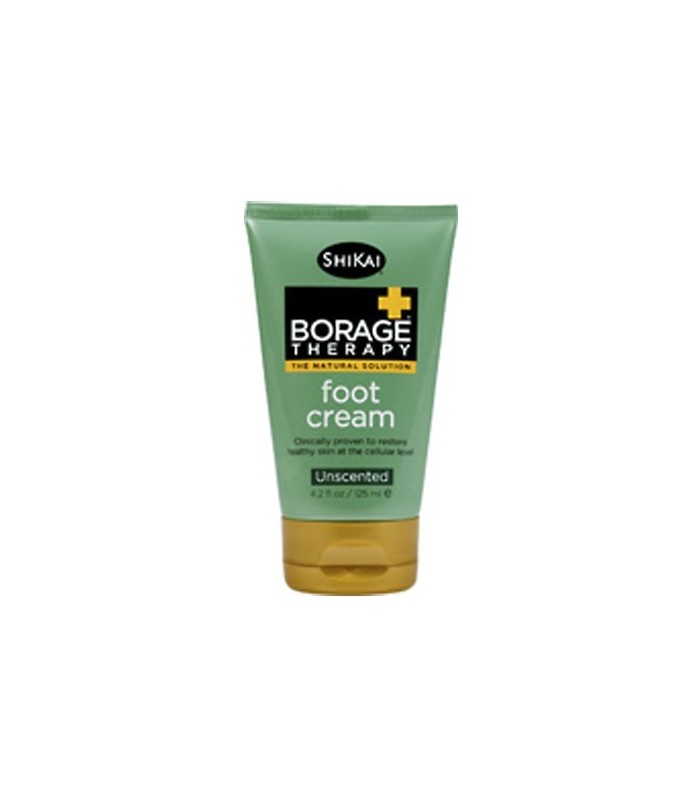 View larger
SHIKAI BORAGE THERAPY DRY SKIN FOOT CREAM 125 ML
New product
Many people have dry skin that just won't go away and isn't relieved with traditional moisturizers. This is why we've created Shikai Borage Therapy. These products have an ingredient so effective, it's been proven in medical journals again and again. In other words, it really works.
Borage oil, extracted from the seeds of the borage plant, is a natural source of gamma-Linolenic Acid (GLA), an important Omega-6 fatty acid which is required for healthy skin cell membranes. Without sufficient GLA, cells can't retain enough moisture. This can result in dry skin and other chronic skin problems.

Borage oil penetrates deep, delivering GLA and its benefits directly to the cells. As a result, skin retains more moisture and is healthier.
4 other products in the same category: